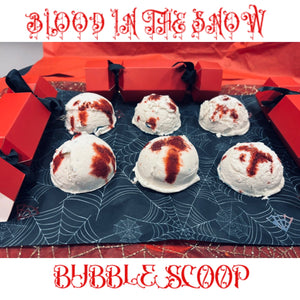 Blood in the snow bubble scoop
Blood in the winter snow bubble scoop! The lovely bubblebar makes a great hexmas bath. Skin conditioning vegan formula with a surprise centre. Cranberry & blueberry fragrance with a surprise colour.
 80gfor best use- chop or crumble in to a sieve and run under hot water for maximum bubbles.