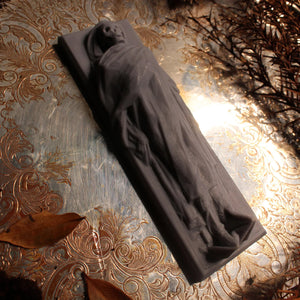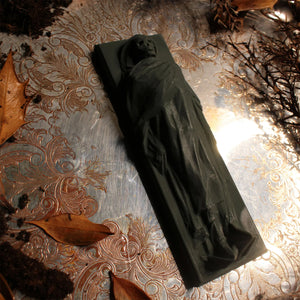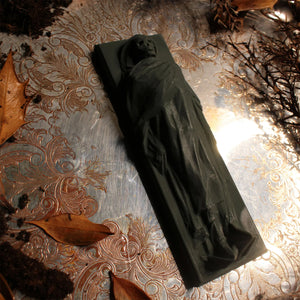 The Tomb hex wax melt snap bar
Created using our new luxurious fragrances that will immerse your gothic home in beauteous and bewitching aromas.
The Fragrances:
Grey - 'Cardinal Musk' Scent: A warm and sensuous aroma with true sweetness coming from luscious Musk. The body of the scent is held in sandalwood, an iconic rich scent. This is a subtle and captivating scent.
Purple - 'Forbidden Fruits' Scent: A rich and powerful fragrance of cassis, cherry and rose. Base notes of musk and patchouli.
Materials:
Soy Wax Blend (blended with other natural vegan waxes), fragrance Oil (vegan), wax dyes. Snap the bar and use chunks of it in your electric melting pot or a ceramic burner. They can be melted and remelted.
Burn Time: 15 hours until the scent has eventually dissipated into oblivion.
Weight: 90g.