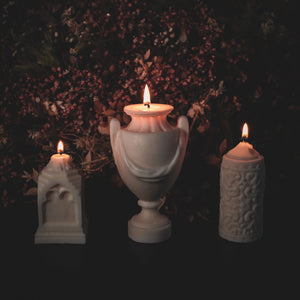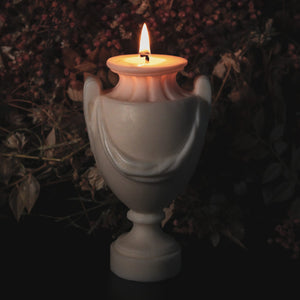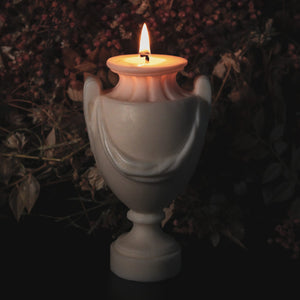 The Urn large gothic candle
The Urn Candle is our unique gothic candle for lovers of gothic home decor and the macabre. Ideal gothic gift for those dark at heart. Adorn your haunted home with the beautifully peculiar.
Colour & Scent
Ivory - 'Ritual Rose' Scent: A sophisticated luxury scent that mirrors freshly picked roses. A hint of sweetness and a full blown floral aroma.
Weight: 328g
Dimensions:
Hight: 14cm
Length: 8cm
Width: 8cm
Materials:
- Soy Wax Blend (blended with other natural vegan waxes)
- Vegan Fragrance Oil
- Wax dyes
- Candle wick