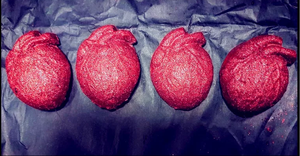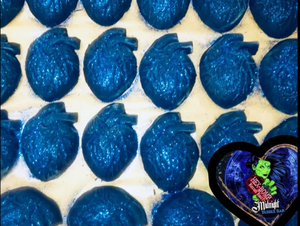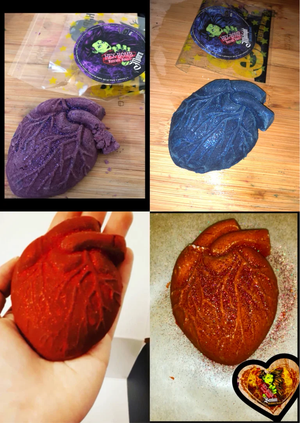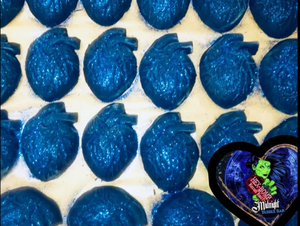 Anatomical Hexxed Hearts Bubble Bar (6 Choices Available)
Still black and still bloody! Our black and bleeding hearts bubble bars should be chopped and smashed, then placed in a sieve and run under the tap for best results. Please do not just throw in the bath:( Infused with rich Shea butter and our popular fragrances SAMHAIN, BATHORY& BLACK AS YOUR SOUL, MIDNIGHT, INVOKE & MOURN
BABY BERRIES&rose garden/ pumpkin &nectarine/blueberry muffin/patchouli rose & dewberry.
Vegan & SLS free 80G.