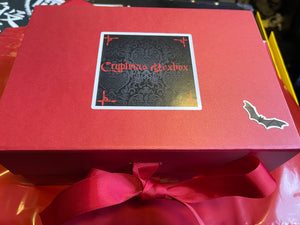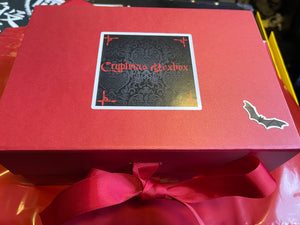 Cryptmas luxury 8 item hexbox
Our Cryptmas themed Hexbox has 8 full sized or xl luxury items.  some items are new and exclusive to this box and will not be sold on the site. 
packed in a hard case magnetic red box and red ribbon, packed in red tissue and some hexmas treats added.
this box has an £80+ value
hint- think crypt/catacomb/cathedral style. Skull, bones, coffins-musky , smoky notes and cold winter fragrances
***Please note**** this box is a pre order shipping out via dhl express on December 1st it is over 2kg and contains glass so must be sent via courier.