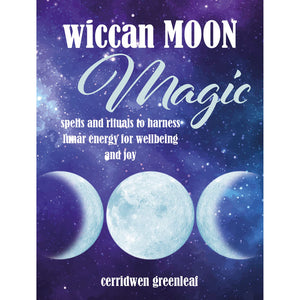 Wiccan moon magic book
On the Back
Discover the amazing effects of working with the moon and the practical and inspirational ways this can influence your daily life.
Learn which moon signs and lunar phases are best for your magical workings and self-care.
Includes more than 60 spells, rituals, incantations, and recipes to enhance prosperity, home life, career, romance, and much more.
Packed with lunar lore, tips, and blessings.
Information: 144 (Hardback)